Getting into photography can be challenging. Especially when a camera has a toolbox of accessories just to capture that perfect shot. Some may have a wide arrays of accessories for their camera but others may only buy what they feel is necessity. Find out how you can get a free Canon Bag at the end of this article!
Dust off your camera! Point your DSLR to that beautiful object near you and start shooting! No seriously, get out and grab those beautiful moments if you're not utilizing your camera. 
Canon TS-E 24mm f/3.5L II 
The Canon TS-E 24mm f/3.5L II comes with a unique lens with a purpose that can shift and tilt the lens as if its a large-format cameras for wide-landscape, studio shooting, architectural photography.
The tilt can tilt the plane of focus to allow perfect focus along any plane, not just the plane of the sensor as with a normal camera. By tilting the lens, the focal can bring the ground, a wall or a table-top all into perfect focus, from inches away to infinity.
The shift is to keep parallel lines arrow-line straight, even if you need to look up, down, left or right instead of directly at a subject. For example, pointing a camera up at a building makes the top look too small. This awesome lens allows the lens to be shifted up so that the camera remains horizontal and therefore the building will remain straight and at the right size and angle.
It works hand-held too! But the outcome won't be as perfect, not without a tripod! So ideally, a tripod is a must too if you were to aim for pro-photography.
Canon 135mm f/2 L 
Here comes one of Canon's best lenses. The 135/2 L comes with an acute optics in a compact set with great utility and instant autofocus. Lenses such as these will not be found anywhere except by Canon – which is why so many pro photographers suggest Canon cameras.
Canon 8-15mm f/4 L 180 Circular and Full-Frame Fisheye
 The Canon EF 8-15mm f/4 L is fisheye lens with autofocus zoom. Full-frame at 8mm and 35mm, a circular image floats like a ball in the center of a black frame. Otherwise a curve-distorted 180 edge-to-edge image fills the complete rectangle frame.
This fisheye lens has a special coating that really works. Not to forget, the glass really does repel fingerprints too! As we know we all tend to touch our lens accidentally from time to time.
Canon MP-E 65mm 1-5x Macro Lens
This crazy lens that starts at a life-sized image at the sensor, and it can also zoom up to five-times life size of anything. Good gracious! This means an ant, or a grain of rice can fill a full-frame!
The MP-E 65mm Macro lens is meant for a more specific purpose in photography, especially for users who are into microscopic photography. It's really does only this purpose and not for shooting any sort of fist to normal-sized things which we call macro. You can't really capture anything at any less than life-sized.
Canon W-E1 Wi-Fi Adapter
Do not confuse by its appearance, because this is not a memory card – it does more than that!  With that out of the way, it has multiple important function to it. It allows images stored on the camera' CF slot to be viewed with a mobile device or a Windows Device! It also allows JPEG and MP4 file format to be saved in the CF card. Of course, you can control the camera remotely using your mobile device or computer at a 10m range! How cool is that!!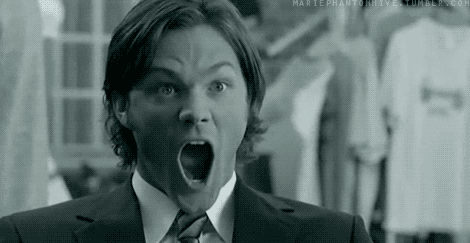 To conclude
If you're looking into starting your photography career, look here as we also letting go EOS M6 Camera at a steal price! Not good enough? You'll also get a free Canon Original Back Pack when you purchase RM2000 and above!! Click here for more details!
Drop by at (Canon Image Square) Mid Valley Megamall, Lot S-051, 2nd Floor, KL if you're visiting the Malaysia IT & Electrical Appliances Expo this weekend!