Can you believe it? A Samsung mobile phone can go as low as RM149!? No kidding, it's really happening. Currently, there is a Samsung Demo Unit  Special Deal happening only on SELECTED TMT Thundermatch Outlets and we are as gan jeong as you are! Been thinking of owning a Samsung Flagship phone, yet on a reeaaaallyy tight budget? Worry not, we got you covered here!
Samsung Galaxy J1 – RM149
The ever-impressive most compact Samsung mobile phone equips with a Super AMOLED screen. The display measure around 4 to 5 inches wide. This bad boy also come with a huge memory equipment as it carries a 1 GB RAM and 8 GB internal storage. It also feels good to be held at hand and it's definitely comfortable operating with only 1 hand. The plastic surface also solves fingerprint problem. The Galaxy J1 also available in gold and white colors. Like we said, its the most compact phone under RM150!
Samsung Galaxy S8 – RM1499 
The Samsung Galaxy S8 is built with a larger/wider display that able to turn our heads. It also packs with supercharged octacore processor and a tip-top performing front and back camera. The Galaxy S8's curved screen is a marvel to begin with. The S9 may now be readily available but the 2017 Samsung Galaxy S8 is still worth to get if you're on tight budget, with its price point noticeably much lesser than the brand new flagship.
Samsung Galaxy S9 – RM2199 
Samsung Galaxy S9 packs a lovely HD-display, quality camera and a design that is still as slick as you could imagine.Comes with great and convenient  camera, svelte design and and handy features like a water-resistant body and Qi charging. The Galaxy S9 also runs HDR10 so you can stream your Netflix at high resolution. This provides movies and TV shows with better contrast and enables them to use a wider range of colours. If you're watching a movie that features numerous dark scenes, such as lets say…. The Predator, and you'll notice the significant difference right away.
Samsung Galaxy Note 8 – RM2099 
The Samsung Galaxy Note 8 is huge, and i mean HUGEEEEE compare to any typical commercial phone. It features a beautiful display that packs with excellent functions and shortcuts, water-resistant build (you can now sleep with the fishes). Not to forget it's dual lens camera works like a wonder as it provides a clear and steady photos even at night or shaky situation. Finally, the S Pen is now more useful and fun to play around with.
Samsung Galaxy Note 9 – RM2899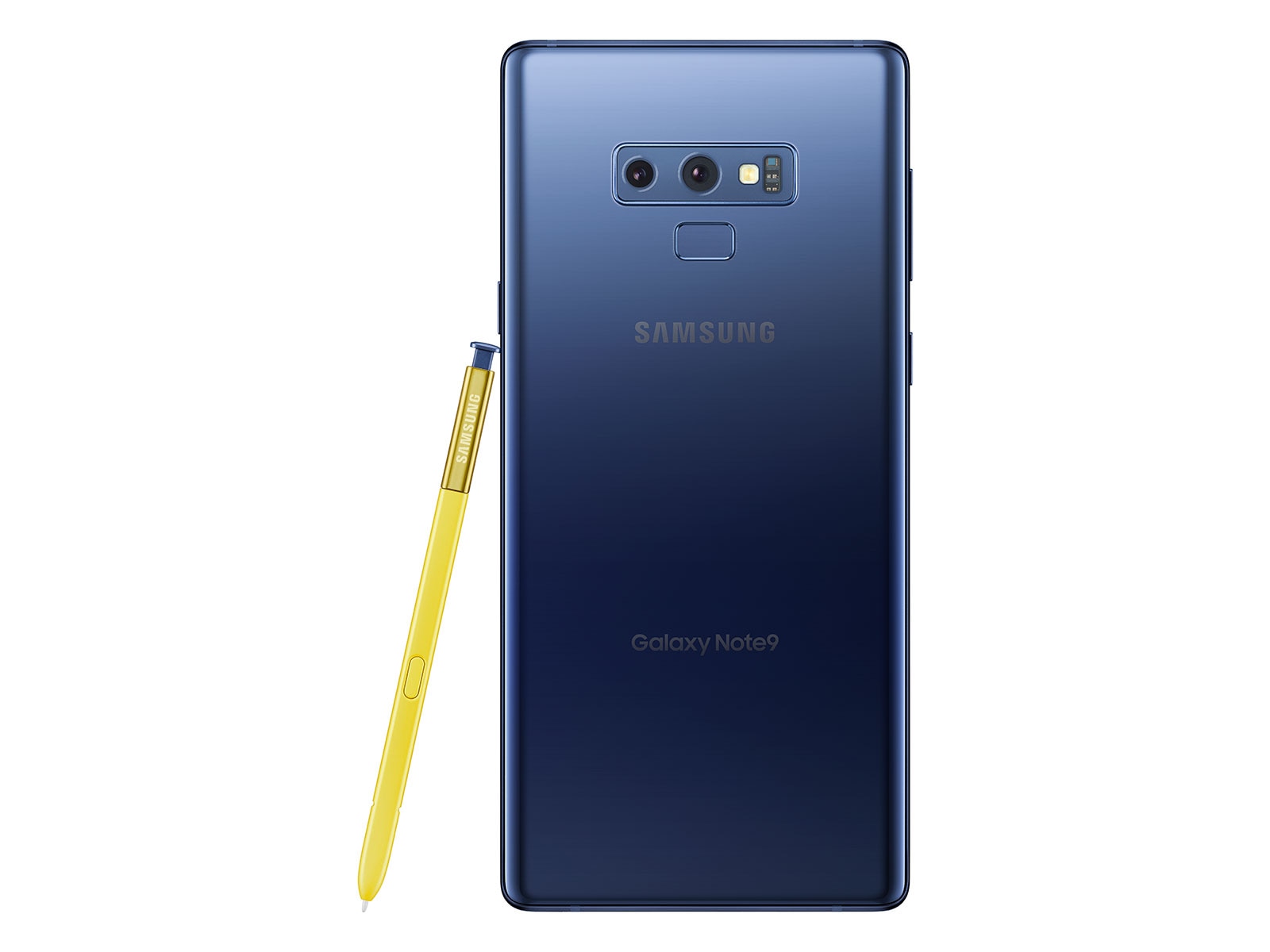 The Samsung Galaxy Note 9 is an even bigger, beautiful phone with top-tier specs that includes a giant battery (currently the best in market) and internal storage that starts at 128GB. The new S Pen also gotten its upgrades as it is now able to doubles as a wireless remote for taking long-distance selfies now (the stylus' new Bluetooth features also work as advertised!). If you're a natural or lover of a note take, the new S Pen will definitely a big plus to your wanting gauge! This beast runs very smooth as if you're cutting through butter!
What are you waiting for peeps?! Go over to the selected Thundermatch Store to grab these bad boys today! Below are the full product lists available running only in this SPECIAL DEAL!!  Also be sure to check the list below for the nearest Thundermatch store around you! For more info, you can visit us at https://tmt.my/ now.
All Store with Promo (under TMT Thundermatch) Location List 
Kuala Lumpur 
Plaza Low Yat  (Megastore) L2-068 & 068A, 2nd Floor, Plaza Low Yat, Off Jalan Bukit Bintang, 55100 Kuala Lumpur. – 03 211 06732
Mid Valley Megamall (TMT Mega Store) Lot S-049 – S-050, 2nd Floor, Mid Valley Megamall, Lingkaran Syed Putra,  Mid Valley City, 59200 Kuala Lumpur. – 03 7499 1163
Suria KLCC (Samsung Concept Store) Lot L3-319, 3rd Floor, Suria KLCC, Kuala Lumpur City Centre, 50088 Kuala Lumpur. – 03 2856 7857
Wangsa Walk Mall (Samsung Store) Lot 1-18,1-19 & 1-20A, 1st Floor, Wangsa Walk Mall, Wangsa Avenue, Jalan Wangsa Perdana 1, Wangsa Maju, 53300 Kuala Lumpur. – 03 2303 9870
Selangor
Mines Resort City (Megastore) Lot No. L4-41, Level 4, The Mines, Jalan Dulang, Mines Resort City, Seri Kembangan, 43300 Selangor. –  03 9544 1551
Jaya Shopping Centre (Samsung Concept Store) Lot G.03A, Ground Floor, Jaya Mall Shopping Centre, Jalan Semangat, 46000, Petaling Jaya, Selangor. – 03 7931 4669
IOI City Mall (Samsung Concept Store) L2-40, Second Floor, IOI City Mall, Lebuhraya Lembah Kelang Selatan, IOI Resort City, 62502 Putrajaya. – 03 8958 3632
Pulau Pinang
Gurney Plaza (TMT Megastore) No.170-4-12B, Plaza Gurney, Persiaran Gurney, 10250, Pulau Pinang , Malaysia. –  04 370 2568.
Johor
Kluang Mall (Samsung Concept Store) Lot 1.02 & 0.3, 1st Floor, Kluang Mall, Jalan Rambutan, Taman Suria, 86000 Kluang, Johor. – 07 7766315
Negeri Sembilan
Palm Mall (Samsung Concept Store) Lot 19, 1st Floor, Palm Mall,Kemayan Square, Jalan Sungai Ujong,70200 Seremban, Negeri Sembilan. – 06 765 6632
Kedah
Amanjaya Mall (Samsung Concept Store) Lot 6, Ground Floor, No.1, Jalan Jati 1, Kompleks Amanjaya, 08000 Sungai Petani, Kedah. – 04  440 0305
Kulim Landmark Central (Samsung Concept Store) Lot 44, 1st Floor,  1st Floor, Kulim Landmark Central, Jalan KLC Satu, 09000 Kulim Kedah. – 04 491 2232
Central Square  Shopping Mall (Samsung Concept Store) Lot 4F-05, 4th Floor, Central Square Shopping Mall, No.23, Jalan Kampung Baru, 08000 Sungai Petani, Kedah. – 04 424 1032
Aman Central (Thunder Match Mobile Store) Lot 2.33A No 1, Aman Central, Lebuhraya Darul Aman, 05100 Alor Setar, Kedah. – 04 729 1089
Pahang
Berjaya Megamall (Samsung Concept Store) Lot G.11, Ground Floor  Berjaya Megamall, Jalan Tun Ismail 25000, Kuantan, Pahang. – 09 513 9332
Kelantan
KB Mall (Samsung Concept Store) Lot 3.08 & 3.09, 3rd Floor, No.1 Lot 1-888 KB Mall, Jalan Hamzah, Kota Bharu, 15050 Kelantan. – 09- 741 4502
Sabah
Imago Shopping Mall (Thunder Match Store) 2.09 & 2.10, 2nd Floor, Imago Shopping Mall KK Times Square, Phase 2, Off Coastal Highway, 88100, Kota Kinabalu, Sabah. – 08 8274 532
Kompleks Karamunsing (Thunder Match Mobile Store) Lot G38A & 38B, Ground Floor Kompleks Karamunsing, 88400 Kota Kinabalu, Sabah. – 08 8212 432
Sarawak
Vivacity Mall (Samsung Concept Store) L2-040, Level 2,  Vivacity Megamall, Jalan Wan Alwi, 93350 Kuching, Sarawak. – 08 2263 832