LED backlit USB gaming keyboard with splash-proof design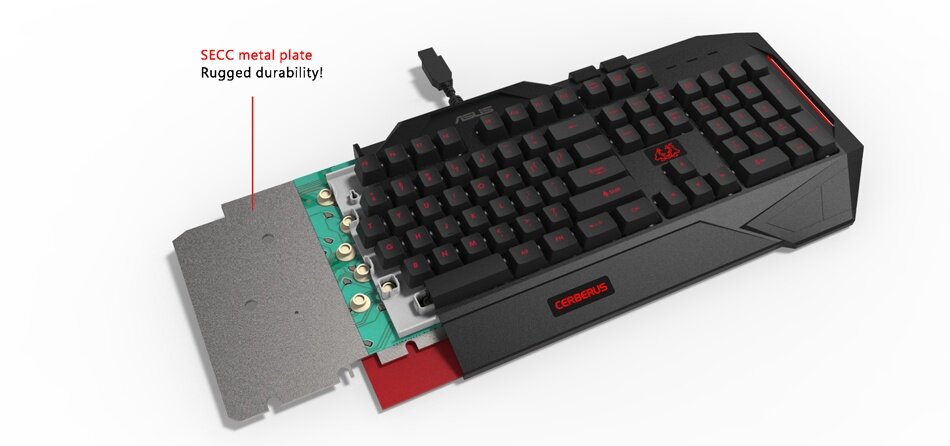 Splash-proof design with drain hole
Cerberus Gaming Keyboard features a splash-proof design to protect against accidentally spilled liquids. An integrated drain hole prevents liquids from being trapped inside the keyboard and ensures easy cleanup after spills, so you can get back to gaming with minimal disruption.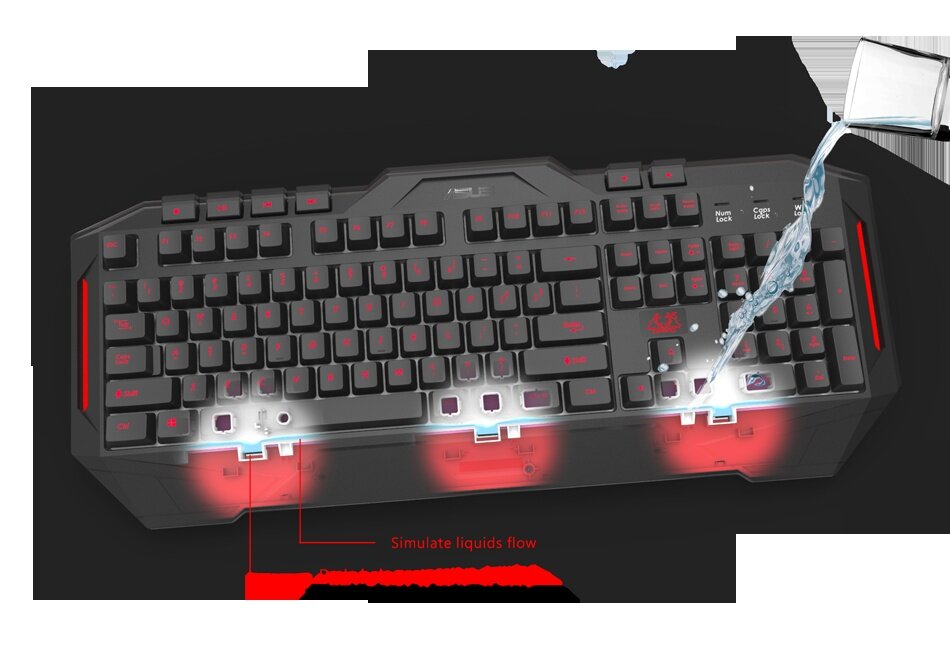 12 macro keys
Cerberus Gaming Keyboard is equipped with 12 dedicated and easy-to-reach macro keys, so you can issue custom in-game commands with a single keystroke and enjoy complete tactical flexibility.
Fully rubberized feet
With fully rubberized feet that provide enhanced friction on any surface, Cerberus Gaming Keyboard stays firmly in place during even the most intense gaming sessions, so you can push for the win without pushing your keyboard around.