Lessen the clutch plays, more chicken dinner on the way!!!
Tired of all the lagging and delaying mobile game-plays that drag your gaming performance down? With the latest iPhone XS Max you will not get frustrated again (getting shot first even though you spot your target miles away in PUBG).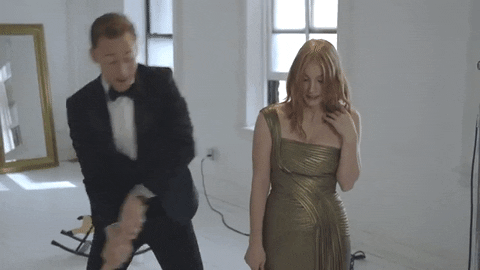 The iPhone has a great main camera with dual 12-megapixel wide-angle and 2X optical zoom. It has smart HDR, which the device will combine multiple shots at various exposures and produce photo with more highlights and shadow details. But what about its gaming performance?
What's in it for Gaming?
Is the A12 Bionic Chip being as good as what Apple claims for gaming? With the latest Neural Engine, the A12 Bionic Chip will ensure you an incredibly smooth game with no dropped frames at all (Hurray! For those PUBG Mobile Players). Next, the iPhone's biggest screen ever of 6.5-inch OLED display, you will not accidentally press the wrong buttons again. The display is spacious, which is important for some games like Fortnite and PUBG Mobile, you don't want to attract attentions with misfiring when you're trying to be stealthy.
The iPhone XS Max has a great stereo speaker, ensuring you'll hear the faintest footsteps loud and clear during many crucial moments where sounds are an advantage. Besides, with True Tone enabled, the display will look less blue, rather providing a more accurate range of colors when playing games like Fortnite as some other smartphones do.
Battery performance-wise – is their cutting-edge battery and power-efficient display last up to 10 hours while gaming? Not really, at fully-charged battery, it's capable of running an average of 4 hours on games like Mobile Legend (6-7 ranked games) before needing to be recharged. Thankfully, the iPhone XS Max has fast charging feature with up to 50% charge for 30 minutes. Thus, it will be ready to use after your breaks time of few hours. Disabling the auto-brightness and adapting the True Tone feature also greatly extends its battery life.
Other than that, the iPhone Xs Max feels comfortable enough to hold horizontally during long-hour gaming session. Gaming on iPhone XS Max feels silky-smooth, beautiful and brilliantly fast. The iPhone XS Max runs most of the games on Ultra frame rate, with HDR turned on (HDR display on the iPhone XS is a beast) and it runs without a problem.
In a nutshell,
The iPhone XS Max stands out as a solid gaming device. Packed with features such as the TrueDepth Camera for facial recognition, powerful and the latest hardware in the market. The iPhone XS Max is definitely one of the top-tier phones you should be gaming with.
Currently, TMT Online Store is having RM300 price rebate for iPhone XS and iPhone XS Max. It also includes free shipping to your doorstep and a purchase-with-purchase promo where you can get iPad Wi-Fi (6th Gen), for only RM1.211, Apple lightning to USB cable (1m) at RM12 and many more.
Sources: theverge
---
Check out now at tmt.my for more details. If you're still holding on the purchase cart – our stocks might run low in every second while you're reading this. So, grab the iPhone deal now and game away!