The Rise of a New Hero
Here comes the new flagship of GoPro's action camera range, Hero 7 Black – Except this is more than that. I would describe the Hero 7 Black as "the best lifestyle cam you can buy today" and yet the fundamentals remain the same. The Hero 7 Black is a pocketable, waterproof 4K camera with class-leading electronic image stabilisation and a huge range of mounting accessories.
SuperPhoto in a Super Cam
The Hero 7 might not come new shooting modes or imaging improvements, but hey it does come with a few important tweaks that excites the new and old users alike. An upgrade in stability alone will save hours of potential editing and deleting. A whole new mode – SuperPhoto makes the GoPro a more reliable choice for capturing the perfect moments, and also the addition of live streaming feature is a plus for everyone. For all the new users – the Hero 7 is a step up on an already winning formula previously.
HyperSmooth is Here
Let's talk about the new features – The HyperSmooth stabilization does a work of miracles and its also available at all resolutions at up to 60fps. Even-though it does crop the frame slightly but its barely noticeable since the camera has a wide field of view anyway. The stabilizer works wonder when capturing in a high-speed motion, hence running or on the wheels will not pose a problem taking a smooth video. It mass the jerks of every footfalls very-very well, making it feel as though the camera is actually mounted on a tri-pod.
Image quality is also looking great under good light, as usual colors are vibrant and punchy. In low light, images may still be a bit grainy just as the previous version. For that, the camera can be switch to Night Mode to enhance that area, which uses a slower shutter to collect more lights around it. Resulting a pretty decent shots at night. By the way, did we mention it has touch-screen feature too?!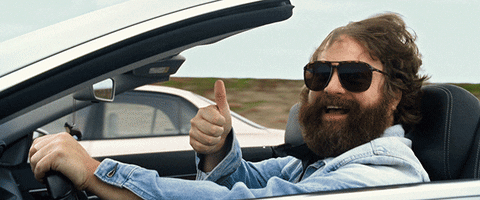 Same Old Reliable Battery Life 
Unfortunately, the battery life has yet to improve since the previous model. You can expect around an hour of usage when shooting 4k at 60fps with all the modes enabled. According to GoPro, if you want to save battery life – you would need to disable all the modes and shall you get a slight battery life boost. Thankfully! The GoPro Hero 7 comes with a fast-charger packed together in the box. I would still recommend you to bring a power bank along with you while you're out making those director shots. 
Living as a Hero 
Overall the GoPro Hero Black 7 is a fantastic lifestyle cam that allows you to capture the moments in your life as if seeing through our own eyes. The camera does more than that now, try it during a party celebration or capturing those special moments – you'll be amazed how well it played out in the cam!
For more info https://tmt.my/product/gopro-hero7-black/ – visit us at TMT Online Store as we are currently having Christmas Sale for the new GoPro Hero 7 Black or drop by our GoPro Brand Store at S-098, Second Floor, Mid Valley Megamall to see the latest product!