What is Modern PC?
As we know, evolution is a natural phenomenal where we live in a world which constantly adapting and discovering. It is something that cannot be denied – not in nature and certainly not in technology. Back in the days, computers simply can't compare to those we see in stores today.
The Modern PC is defined as lightweight, slick design, durability and faster! It's a machine that helps and ensure you're able to work efficiently, whether for business or home use. In every way, from form to function and all the innovations in between. Modern PCs are packed with the power and ability to keep up with any of your demanding tasks and deadlines.
So let us tell you why you should totally visit a Modern PC roadshow:
Modern PCs are feather-light, thin and light
Today, most premium consumer notebooks fall into the thin-and-light category, with products like Acer Swift 5 line emphasizing a thin, svelte form factors. Compare that to something like those bulky laptops, it's usually over 4.5 pounds and an inch thick!
2-in-1 tablets offer another option, where you can get the machine's weight below 2 pounds by removing the optional keyboard. In fact, the Microsoft Surface Pro comes in at less than 2 pounds. A lightweight machine that packs all the functions fitting for executive lifestyle!
Modern PCs are built for security
One of the motivations to buy a modern PC is that security and malware threat continues to evolve over time vice versa. Microsoft continues to iterate Windows 10, applying patches to defeat the ever-evolving attacks by bad guys. Malware is particularly troublesome, attacking your files and folders, and "locking" them via encryption until you pay a ransom to make them usable again (IT DOES HAPPEN and IT MAY ALSO HAPPEN TO YOU!). Windows 10 includes a feature called "controlled folder access" to limit access to your documents and photos, and it allows you to recover data from OneDrive in case "virus" gets by your PC's defenses.
Modern PCs' battery can last all day
Yes, it may sound like a hyperbole when we claimed that modern PCs' battery life can last a whole day – wait till' you get a chance to experience a laptop which runs out of juice all the time. That's where a modern PC comes into play!
Batteries in older laptops are not efficient as those in the new ones. What's worse? It diminishes the lifespan over time! Why limit your work span within a battery's life where there are plenty of modern PCs with best battery tech available?
Other than that, all the latest processors and chipsets found within modern PCs are designed and engineered to optimize power consumption, both in their architecture and process technology.
Modern PCs have fast startup due to SSD
We face slow start up time, slow processors, fragile hard drives and comprehensive shutdown/startup procedure all the time! You may as well grab a cup of coffee while your PC boots. Well lucky you, modern PC use a technique called Fast Startup, which wakes your PC from a deep-sleep mode in matter of seconds. That being said, modern PC "hibernates" instead of entirely shutting down.
Now you can resume or stop your work or presentation at anytime without worrying 'bout slow start-up time – especially when you're rushing or attending an important meeting!
Modern PCs use your face as password
Instead of typing the password whenever you try to log in your PC for ID authentication, modern PCs use either a "depth camera" built into the front of your notebook or tablet, or a fingerprint reader that scans your fingerprint like many smartphones do. HOW COOL IS THAT!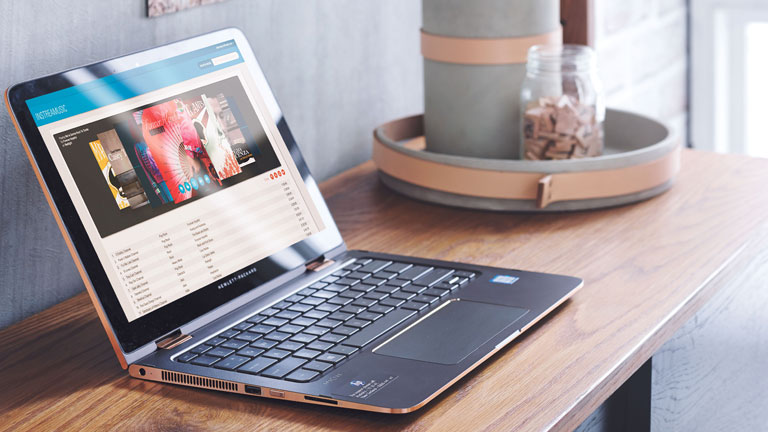 Modern PCs have great accessibility
Accessibility is as important when it boils down into comfort usage. You might be able to get by without a mouse or keyboard to navigate around – but face it, most Modern PCs usually let you ink with a pen, and interact via touch, voice commands, and even eye tracking! They do really come in handy in many situation in life especially at workplace or your own workbench!
Eager to enjoy the beauty of Modern PC?
Then you should definitely head over to Modern PC Roadshow Mid Valley! Suitable if you're looking for any type of business laptop to fit on your workbench, or on the go!
🎁 We are also giving away Microsoft Office to any laptop purchases. You will not want to miss out this opportunity to steal away these goodies!
📍 Head over to Mid Valley Megamall, East Entrance Atrium from 4 -10 March 2019.
‼️ See More Promo > http://bit.ly/tmtmodernpcroadshow19
*Terms & Conditions apply. While stocks last.